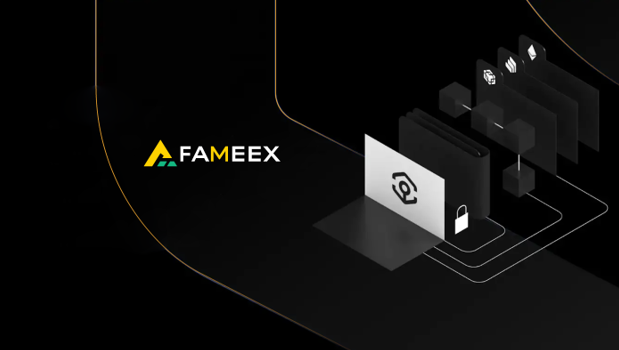 FAMEEX Empowers Crypto Traders With Advanced AI Quant Tools And Insights For Effortless Trades
Read Time:
4 Minute, 1 Second
Recent Bitcoin (BTC) has experienced an impressive surge of nearly 50% in the initial seven weeks of the year, resulting in a six-month peak of $24,900. As a result of this bullish market sentiment, the unprecedented volatility of cryptocurrencies has led to a new all-time high in 2023. This new opportunity has prompted the cryptocurrency exchange FAMEEX to introduce the potential of AI quant tools, particularly the recent ChatGPT AI bot hype. FAMEEX has introduced Grid Trading, an AI quantitative trading strategy that enables individuals to profit from the fluctuating crypto prices. This diversification approach has the potential to provide a more stable earning portfolio during these uncertain times.
Grid Trading AI Quant Bot
The FAMEEX Grid Trading system enables the automatic buying and selling of digital assets at optimal times, operating continuously without the need for human intervention. This innovative AI trading bot affords traders greater time flexibility, while also providing them with disciplined, automated trading. The philosophy underlying grid trading centers on the adage of "Buying Low and Selling High." By predicting a particular crypto asset's price range fluctuations, the trading strategy can secure profits from minor changes in the asset's value. This AI quantitative tool is especially effective in sideways trading markets that exhibit small price fluctuations, helping traders remain level-headed and avoid impulsive decisions spurred on by FOMO.
New Listing JASMY
On 8th February, FAMEEX listed JSMY, an innovative project developed in collaboration with Tokyo-based IoT provider Jasmy Corporation. The listing has garnered significant attention in the community. JasmyCoin (JASMY) is a cryptocurrency initiative that enables secure exchange of personal data between service providers and users through the integration of IoT and blockchain technologies. The platform is designed to create an environment that promotes secure and convenient data exchange. With its use of edge computing and IPFS for decentralized storage, JASMY aims to democratize data by safeguarding personal information and enabling service providers to offer their services. JASMY/USDT is now available for trading on FAMEEX.
Reveals New Plans for 3-Year Anniversary Events and Platform Updates
FAMEEX's resilience during times of hardship is attributable to its robust and cohesive culture, which has enabled it to weather all challenges alongside its loyal clientele. Whether facing the trials of a crypto winter or the opportunities of a bull market, FAMEEX has consistently provided a secure and fully compliant trading system. With the support of all its users, FAMEEX has reached a significant milestone of three years, which is being celebrated as a testament to its current success. To express gratitude to its users, FAMEEX will soon launch a series of events commencing in early March, including trading campaigns, 0% trading fees, substantial giveaways, and more. In addition, to mark its 3-year anniversary, FAMEEX will also release a new brand image with a new logo and updates to the entire platform. FAMEEX is committed to expanding its range of products and services for customers worldwide, with a focus on the roadmap to Web3 in the future.
FAMEEX can stands out among crypto exchanges of comparable size due to developing an exceptional range of professional strategy tools. The primary objective of FAMEEX's quant team is to empower crypto traders with superior tools and insights, enabling them to automate trade execution using market data, leverage the FAMEEX AI bot for free, and make well-informed and effortless trades. With these advanced tools at their disposal, FAMEEX traders can confidently trade without the burden of doubt and uncertainty, resulting in quicker decision-making and reducing the need to manually buy and sell across various interfaces.
About FAMEEX
Launched in 2020. FAMEEX is a global cryptocurrency exchange that currently provides fiat-crypto, crypto-crypto, grid trading, futures, options, margin, spot and a hugely popular referral and affiliate program. With more than 300,000 users across 50 countries and regions. FAMEEX provides a secure, stable and efficient 24/7 trading platform.
Currently, FAMEEX is undergoing rapid expansion of the user base and is a reliable crypto exchange broker which operates under a policy of transparency and fairness. Moreover, the trading platform offers a high level of sophistication, with plenty of engaging trade choices to help traders accomplish their goals.
In addition, FAMEEX keeps pushing the boundaries of the crypto exchange industry, exploring frontier growth opportunities and strengthening core competencies, expanding into adjacent product offerings and developing innovative business models that lead the way in bringing Web3 solutions into the crypto ecosystem including recruiting more Web3 developers and researchers to enrich the Web3 product that will support those visionary traders.
Find FAMEEX on:
Website: https://www.fameex.com/
Twitter: https://twitter.com/FameexGlobal
YouTube: https://www.youtube.com/c/FAMEEX
Telegram: https://t.me/fameexgroup
Discord: https://discord.gg/V8yvKPxVCk
Trade on-the-go with the FAMEEX app (iOS/Android)