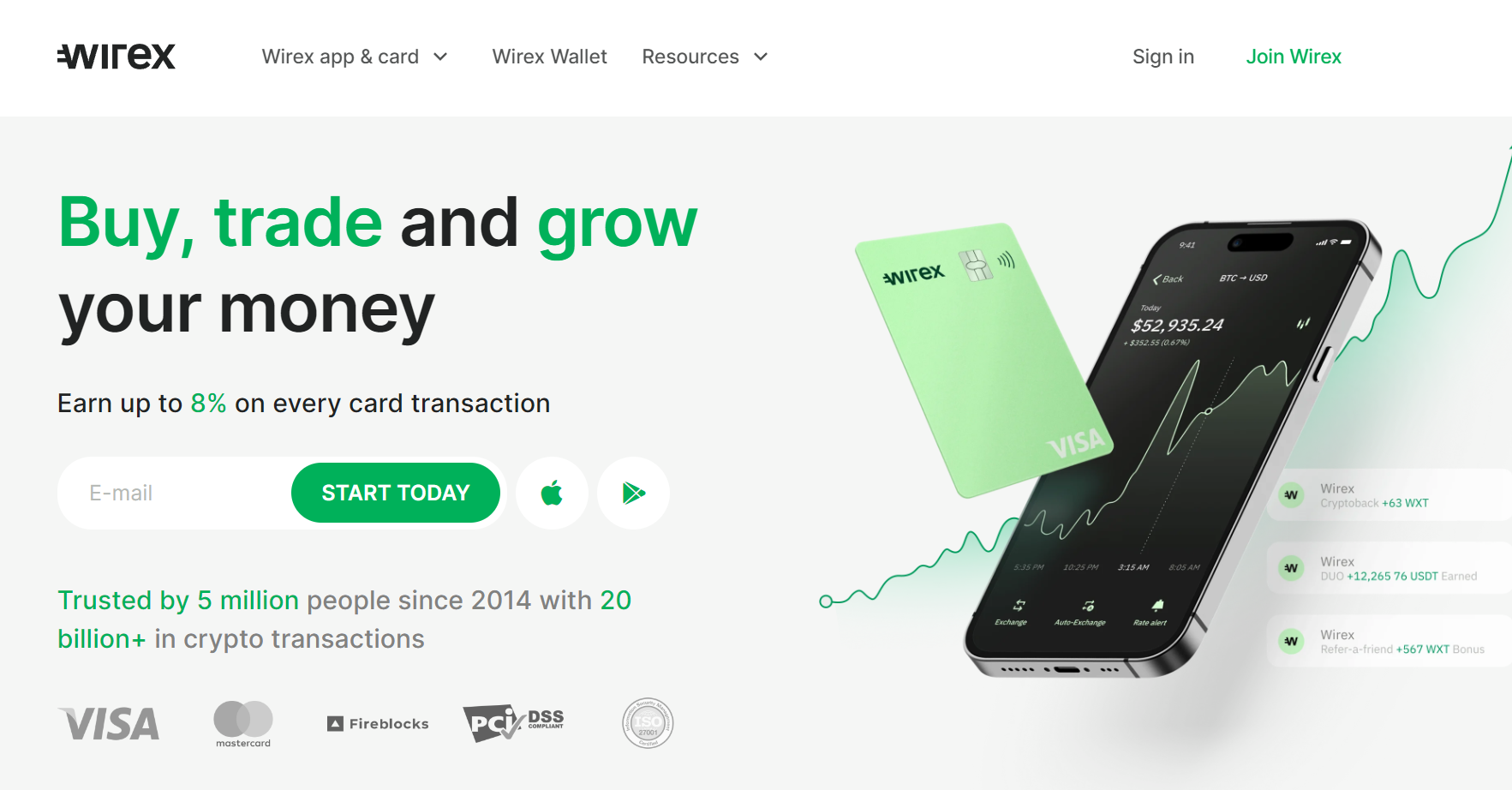 Wirex Partners with Novatti to Bring Next-Gen Multicurrency Card to Everyday Users in Australia
Read Time:
3 Minute, 41 Second
London, UK: 17th March 2023
Wirex, a leading crypto payments platform, has partnered with card issuer, Novatti, to directly issue cards to Australians. The announcement has the potential to allow over 20 million people to utilise their innovative multicurrency card every day. 
Wirex developed the world's first crypto-enabled debit card. Over 5 million customers worldwide can buy, hold, exchange and sell over 12 traditional and 130 cryptocurrencies, spendable at 80 million locations using Wirex's Visa debit card. This includes the TAUD (True AUD) stablecoin, recently listed on the Wirex app as part of Wirex's largest release of tokens in one go.  
The collaboration with Novatti will now enable Wirex to issue cards directly to users in Australia. Customers will benefit from higher card spend limits, ability to earn up to 8% instant rewards, with no FX or maintenance fees, international ATM withdrawals* and fiat-to-fiat exchanges, affordable top-ups, and access to merchant exclusive deals. All users will be required to have full KYC checks with transactions and processes meeting stringent AML requirements.
Following considerable success across the UK and EEA, Wirex launched in APAC in 2019, which has since become their fastest growing region. With one of the highest levels of crypto adoption in the world, Australia has become an important market for Wirex as they look to utilise Novatti to bridge the gap between the traditional and digital economies.
Svyatoslav Garal, Managing Director of APAC at Wirex, commented: "As we grow our operations in Australia, we've strategically chosen to partner with a trusted Australian headquartered company, Novatti, to issue cards. Being able to expand our product offerings will enable more users to continue taking advantage of the benefits of forward-thinking payments." 
Mark Healy, Executive General Manager Payments at Novatti, said, "Working with a leading payments provider like Wirex showcases Novatti's expertise in card issuing and provides opportunities to co-create innovative solutions together. With interest in alternative payments on the rise in Australia, we are excited to partner with Wirex to make their ambitions a reality."
This follows the latest announcement which will give Wirex the ability to offer new innovative products, improve user experience, and pilot new blockchain initiatives.
* withdraw up to AU$400 a month for free, 2% fee thereafter
___________
Notes to editors:
About Wirex
Wirex is a worldwide digital payment platform and regulated institution that has forged new rules in the digital payments space. In 2015, the firm developed the world's first crypto-enabled payment card that gives users the ability to seamlessly spend crypto and traditional currencies in real life. 
Founded in 2014 by CEOs and co-founders Pavel Matveev and Dmitry Lazarichev, Wirex was created to make the digital economy accessible to everyone. With over 5 million customers and rapid expansion into new territories, including the US, Wirex is uniquely placed to support and promote the mass adoption of a cashless society through creative solutions. To reflect the growth of the metaverse, throughout 2021, the company has continued to expand their offering into the CeFi and DeFi sectors.  
| wirexapp.com |
About Novatti Group Limited (ASX:NOV)
Novatti is a leading fintech that enables businesses to pay and be paid from any device, anywhere. From corner stores and start-ups to global organisations, our solutions will unlock your ambitions. Solutions include acquiring, billing, issuing, processing and banking (via International Bank of Australia Pty Ltd (IBOA) under a Restricted Authorised Deposit-taking Institution licence).
The information in this press release is: 
provided for informational purposes only, without any express or implied warranty of any kind, including warranties of accuracy, completeness, or fitness for any particular purpose;
not intended to be and does not constitute financial advice, investment advice, trading advice, or any other advice; and 
general in nature and is not specific to you or anyone else. 
You should not make any decision, financial, investment, trading or otherwise, based on any of the information presented in this blog without undertaking independent due diligence and consultation with a professional broker or financial advisory and you understand that you are using any and all information available in this blog at your own risk.
RISK STATEMENT – the trading of cryptocurrencies/crypto assets has potential rewards, and it also has potential risks involved. Trading may not be suitable for all people. Anyone wishing to invest should seek his or her own independent financial or professional advice.